If you or a loved one has been arrested and is in need of bail, it is important to find a reputable and reliable bail bond service. However, with so many options available, it can be overwhelming to know where to start. In this article, we will provide you with tips and tricks on how to find the best bail bond services near you.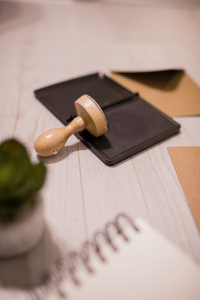 Understanding the Bail Bond Process
Before we dive into the tips and tricks, it is important to have a basic understanding of how the bail bond process works. When someone is arrested, they are typically taken to jail and a bail amount is set by a judge. Bail is a sum of money that is paid to the court in exchange for the defendant's release until their court date. If the defendant cannot afford to pay the bail amount, they can seek the services of a bail bond company.
Bail bond companies typically charge a non-refundable fee, usually around 10% of the total bail amount, in exchange for posting a bond with the court. The bond acts as a guarantee that the defendant will appear in court when required. If the defendant fails to appear, the bail bond company is responsible for paying the full bail amount to the court.
Now that we have a basic understanding of the bail bond process, let's move on to the tips and tricks for finding the best bail bond services near you.
Tip #1: Ask for Referrals
One of the best ways to find a reputable bail bond service is to ask for referrals from friends, family, or even attorneys. If someone you know has had a positive experience with a bail bond service, they may be able to provide you with valuable insights and recommendations.
Tip #2: Check Reviews and Ratings
Another way to determine the quality of a bail bond service is to check online reviews and ratings. Many bail bond companies have profiles on review sites such as Google, Yelp, and Facebook where you can read reviews from past clients. Pay attention to overall ratings as well as specific comments about the company's professionalism, communication, and reliability.
Tip #3: Look for Experience and Expertise
When it comes to bail bond services, experience and expertise matter. Look for a bail bond company that has been in business for several years and has a track record of successfully posting bonds for their clients. Additionally, you may want to consider a company that specializes in the type of crime for which the defendant has been charged.
Tip #4: Consider Availability and Accessibility
When you or a loved one is in jail, time is of the essence. Look for a bail bond service that is available 24/7 and can be reached quickly by phone or email. Additionally, consider a bail bond company that has multiple locations or can travel to meet you in person if necessary.
Tip #5: Check for Licensing and Accreditation
In many states, bail bond companies are required to be licensed and regulated by the state. Check with your state's Department of Insurance or Department of Financial Services to ensure that the bail bond service you are considering is licensed and in good standing. Additionally, some bail bond companies may be accredited by organizations such as the Better Business Bureau, which can provide additional peace of mind.
Conclusion
Finding the best bail bond services near you can be a daunting task, but with these tips and tricks, you can make an informed decision. Remember to ask for referrals, check reviews and ratings, look for experience and expertise, consider availability and accessibility, and check for licensing and accreditation. By doing your research and choosing a reputable and reliable bail bond service, you can ensure that your loved one is released from jail quickly and safely.